Description
Syringa x prestoniae, Cumming
LIMITED TIME SPECIAL SALE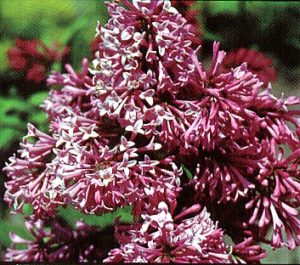 You will love having this in your yard! A heavily flowering cross between Redwine and Hiawatha with deep rose-pink flowers. Nice, rounded compact shape and very fragrant!
Zone 2-8
6-9 feet
Full Sun
5 gallon size are 48″+ and blooming size. Will be cut back to fit in a 48″ carton.
NOTE: We do not guarantee plants grown outside of their USDA rated zones. While there are exceptions to every rule when growing plants (Micro-climates, etc.), suffice it to say that these WILL NOT grow where there are not freezing winters. For this very reason, we do not ship these to HI. In other southern States: If no one else has lilacs growing in their landscape, there is a reason for it……It is too warm.
NOT AVAILABLE TO HI, PR, USVI