Description
Rock 'N Grow® 'Maestro' Sedum hybrid USPP 200094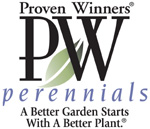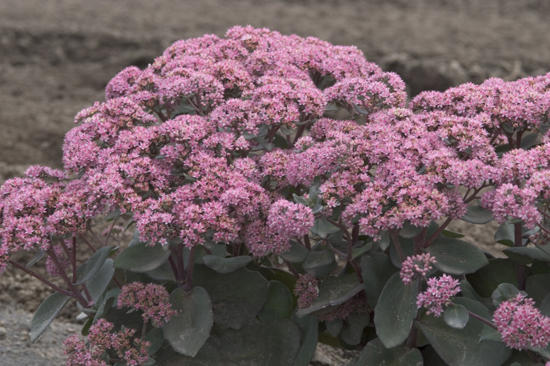 An eye-catching new sport of Sedum 'Matrona' with blue-green foliage, pink flowers, and a compact, strongly upright habit. The foliage is blue-green in the spring, changing to a blue-purple in summer and then back to blue-green in fall. The large leaves are presented on bright purple stems that keep their color all season long.
In late summer, 5-7 inch flower heads bear bright red buds which open to light pink blossoms.
'Maestro' is the perfect size for containers or the front to middle of the flower border.
Tall, upright sedums form substantial clumps of foliage which can be substituted for shrubs in the landscape. Their stout, sturdy stems support the massive flower heads which develop in summer and burst into bloom in fall. If left standing, they provide winter interest and food for birds.
Height: 18-20 Inches
Spread: 18-24 Inches
Zones 3-9
Plant Needs
Light Requirement: Sun
Maintenance Category: Easy
Bloom Time: Early Fall
Hardiness Zones: 3a, 3b, 4a, 4b, 5a, 5b, 6a, 6b, 7a, 7b, 8a, 8b, 9a, 9b
Water Category: Low Needs Good Drainage
Soil Fertility Requirement: Average Soil
Uses: Border Plant
Maintenance Notes: Performs best in full sun and poor to average, well-drained soil. Does not require supplemental water. Do not fertilize.
Grown and shipped in quart ProvenWinners pots