PLEASE NOTE WE ARE CLOSED THE MONTH OF NOVEMBER. SHIPMENTS WILL STILL GO OUT, BUT MAY BE DELAYED BY A WEEK OR TWO.
Yes, we are sold out of a lot items, especially plug flats, due to unprecedented demand late in 2021. Most of these are available on "Back-Order" and will ship in spring of 2022. We suggest ordering early to guarantee availability, especially Lavender plugs, as these sell out quickly.
Online inventory will be updated as items are ready for shipment if not already pre ordered. Lead time on back orders will depend on what the item is, and if it is already in production. If the item does not show "Available on Back Order", then we are sold out of that item for the year.
Please note that most 125 count plug flats are "grow-to-order" and are rarely grown on speculation.
NOTE: JUNE THROUGH MID SEPTEMBER SHIPMENTS VIA GROUND SERVICE ARE AT BUYERS RISK! PLEASE CHOOSE QUICKER METHOD!
We are still producing, but it takes time as we are growers, not re-sellers. Therefor, we do not "get things in".
Growers and shippers of trees, shrubs, perennials, ornamental grasses, ground-covers, and herbs.
Look for the Proven Winners™ symbol for the best in garden and landscape performance.

Neonicotinoids (Neonics): WE DO NOT USE THEM!!
We also keep Honey bees and the use of Neonic insecticides are VERY harmful to beneficial pollinators such as Honey bees. We receive a lot of questions regarding our use of chemical pest controls on our products and Neonics use is the primary inquiry. We hope this will clear this up. For more information on Neonicotinoids, CLICK HERE
Although we are not a Certified Organic operation, we use natural pest controls where ever possible. Items intended for Human consumption, such as herbs, are never sprayed with chemical insecticides or fungicides, are greenhouse grown, and are in compliance with the USDA/APHIS Japanese Beetle Harmonization Program for shipping Interstate.
Inventory quantities updated as often as possible and as items become available to ship.
Seeds, Sedums, Sedum plug flats, and certain other designated items ship year-around. May be dormant when shipped in winter. Trees and shrubs ship late March through October. Most perennials are available for winter shipment, unless sold out, and will ship dormant.
We encourage pre-ordering of plug flats for shipment. These will "Back-order" and will be produced for you. While we do grow some on "speculation", popular varieties sell out fast.
Most in demand from 2021 (in no particular order):
Herniaria, Green Carpet (#1 selling ground cover since 2019)
Table Mountain Ice plant (delosperma)
Gold Nugget Yellow Ice plant (delosperma)
Fire Spinner Ice Plant (delosperma)
Irish Moss
Scotch Moss
Magic Carpet creeping Thyme
Mother of Thyme "Walk-on-Me" Creeping Thyme
Hidcote Superior Lavender
Vera Lavender
Black Scallop Ajuga
Mahogany Ajuga
Purple Dragon Lamium
Orchid Frost Lamium
Karl Foerster Grass
Little Bluestem grass- 'Blue Paradise' (Not available in 2022)
Elijah Blue & Boulder Blue Grass
Sedums:  Royal Pink, Dragon's Blood, Summer Glory, Purple Carpet, John Creech, Czar's Gold, Goldilocks, Autumn Fire
Back-orders: Some items are available on "Back-order". This means that they are either in production and not ready yet, or that we are sold out and more will be grown to meet your needs. Time varies according to season and plant type. Please contact us for specific availability dates on back orders. Sales@moonshinedesignsnursery.com
If you arrived at our website via a link promising coupons, free shipping, discounts, or free items, you have been "spoofed". We do NOT participate on ANY discount or coupon site. We still welcome you to look around and shop our site, just be aware that any "promised" discount or free items is false!
A novel "Featured Product": The Sow Perfect Seeder* Shown below as we are seeding Lavender into 288 cell flats with precision. This easy-to-use tool accurately spaces even tiny seed.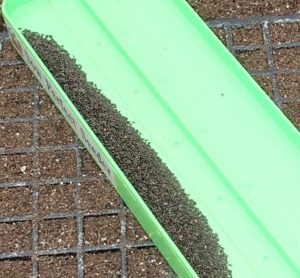 This novel, easy to use seeder has many more applications beyond use in a greenhouse. For details, CLICK HERE* (takes you to their Website)
*Disclaimer: We are not affiliated with the producer or seller of the Seeder. We do not profit in any way. This link has been placed here as we think this is a very useful gardening tool that is not overly complicated or expensive.
See our YouTube videos below! New addition, so more to come!

Subscribe to our channel!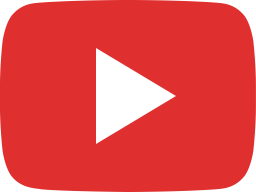 How To Stratify Lavender Seed For Better Germination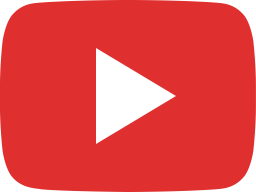 Portable 12 Volt Wheeled Sprayer Overview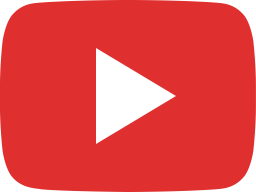 EPA Permit Required To Grow and Sell Geraniums?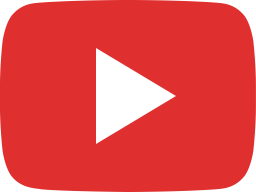 Plugs and Liners Defined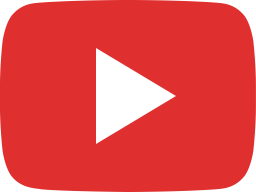 Cleaning Greenhouse Poly WITHOUT Chemicals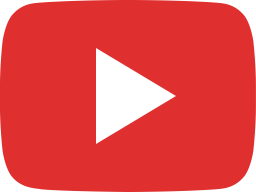 Growing Lavender From Seed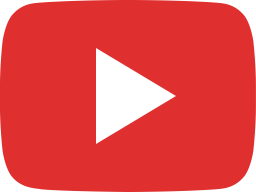 Ornamental Grass! Miscanthus sinensis 'Gracillimus' (Maiden Grass)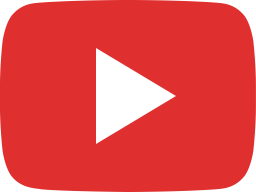 Ornamental Grass Karl Foerster Propagation

On Sale Now!
Sold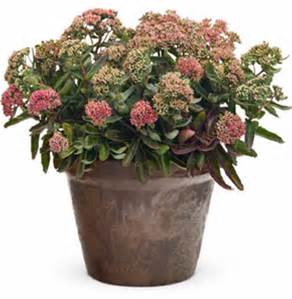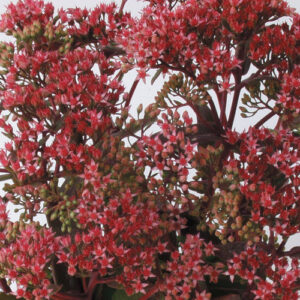 Sedum, Garnet Brocade
An upright Sedum that is more compact and shorter than Autumn Joy.  As a plus, if doesn't "fall apart" in the center.
With it's burgundy bronze foliage and matching flowers, 'Garnet Brocade' is a glowing, heat-tolerant gem. The flowers appear in late August and last until the snow flies.
Heat Tolerant, Deadheading Not Necessary, Drought Tolerant, Salt Tolerant, Attracts Butterflies, Resists Rabbits.
not rated
$

8.95 –

$

55.60
Select options
Sold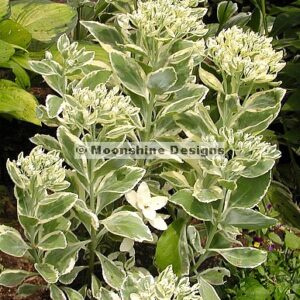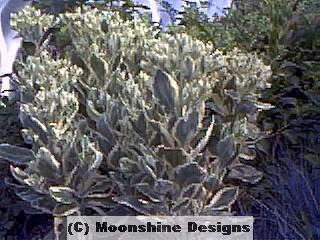 Sedum, Frosty Morn
This very tough late summer through fall blooming perennial has become a new favorite for both its beauty and ease of maintenance. The white margins on the green leaves resemble frost.  Really an eye catcher and sure to raise conversation by those who see it!
not rated
$

6.95 –

$

69.95
Select options
Save up to

$

21.95!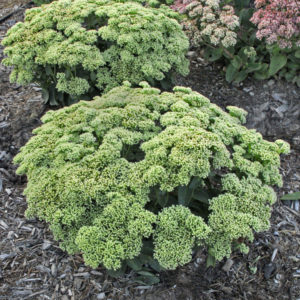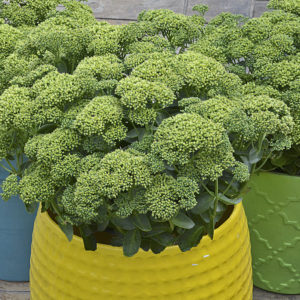 Sedum, Lemon Jade Rock 'N Grow®
Features
I'll be a NEW COLOR for your PALETTE.
This unique stonecrop bears bright citron yellow blossoms rather than the typical pink. Yellow seed heads take on rosy peach tones in cold weather. Compact, mounded habit.
Fall Interest Winter Interest
Heat Tolerant Drought Tolerant Salt Tolerant
Attracts: Bees Butterflies   Resists: Rabbits
not rated
$

0.00 –

$

55.60
Select options