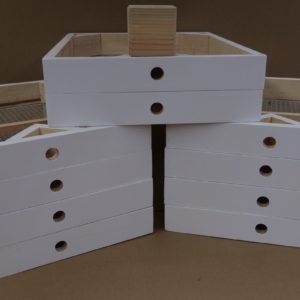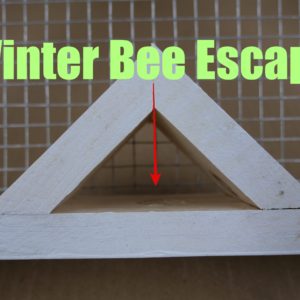 Candy Board-Premium and Assembled
Candy board for use with standard 10 frame Lanngstroth bee hive.
Completely assembled using waterproof glue and galvanized hardware, then finished with two coats of Pittsburgh Grand Distinction white exterior paint.
Rounded corners prevent splintering.
Center brace prevents sagging.
Rabbeted joints on corners.
Constructed of pine wood.
Winter bee escape.
Corners and bee escape allow winter ventilation to a quilt board above (or your top cover)
Holds 20 lbs of candy.
Tamping block and sample candy recipe included
not rated
$

24.95
Add to cart