Sold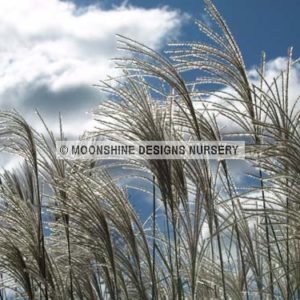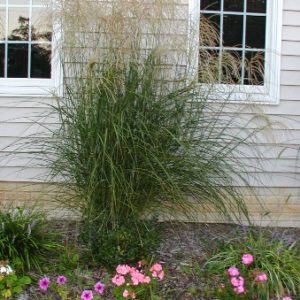 Grass, Miscanthus sinensis 'Gracillimus' Liners (Eulalia grass)
Eulalia grass (Miscanthus sinensis 'Gracillimus')
This highly ornamental grass forms a graceful, upright mound of narrow green foliage that stays attractive from summer right through the winter. Copper-pink seed plumes appear in late fall. The foliage dries and turns a light tan shade for the winter. Useful as a specimen, in the border, or for mass planting.
Divide these grasses in spring or early fall.  These grasses can be transplanted at any time of the year but early spring is probably the best time to divide. If you do divide them in the fall, be careful that the freeze/thaw cycles of winter don't heave the plants out of the ground.
Cut clumps of grass to the ground in late winter before new shoots appear.
Full sun to part shade.
Height:  60-84″
Clump forming.  Not invasive
Deer and Rabbit resistant
Zone: 5-10
32 count 2-1/2″ x 4″ pot liner flat
Back orders require 8-10 weeks depending on season
not rated
$

2.95 –

$

48.80
Select options